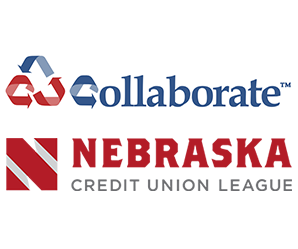 CUCollaborate Provides Nebraska Credit Union League & Affiliates with Field of Membership Evaluation Tool
November 28, 2017 4:20 pm
**FOR IMMEDIATE RELEASE**
CUCollaborate's web-based FOM Evaluation Tool helps credit unions identify untapped growth opportunities.
Washington, D.C., November 28, 2017:  CUCollaborate and the Nebraska Credit Union League (NCUL) contracted to provide NCUL's staff and its member credit unions with access to the web-based software. NCUL is the sixth state association to offer the tool to its affiliates joining New Jersey, Utah, Hawaii, Montana, and MD|DC Credit Union Association.
CUCollaborate's software identifies growth opportunities unlocked through the updated underserved area expansion regulations. The tool is available to both leagues and credit unions through CUCollaborate's website: www.cucollaborate.com.
"CUCollaborate's tool allows our credit unions to identify the best way to grow their field of membership by identifying communities they can serve or helping them add new employers as SEGs," explains Scott Sullivan, President of NCUL. "We are providing this tool to our members to help accelerate their growth."
Since the new NCUA FOM rules went into effect on February 6, 2017, more credit unions are considering modifying their FOMs but many do not understand the impact that the new rules have on their credit union and the potential opportunities available to them. CUCollaborate's proprietary software enables users to visualize, experiment, and test numerous plans to identify the best path toward growing their field of membership—all within a few clicks.  League members now have the power to:
See if a selection would be approved by the NCUA as a community charter, underserved area, or rural area;
Search for employers by their characteristics, such as employer industry, number of employees, proximity to credit union branches, and whether the employer is already a Select Employer Group (SEG) of another credit union;
Review other credit unions' FOMs to support a user's own FOM amendments, to conduct competitive analysis, or to identify merger opportunities;
Pinpoint ideal locations for new branches by quickly considering the FOMs of other credit unions, consumer demographics, competitive financial institutions, and more; and
Enjoy access to research tools that draw on CUCollaborate's proprietary database and data provided by the NCUA, FDIC, Census Bureau, CDFI, and CFPB.
CUCollaborate also provides support and training for league and credit union staffs, including one-on-one calls with credit unions to help identify the best opportunities available to them.

About CUCollaborate: CUCollaborate launched in 2014 with the mission of helping credit unions of all sizes and types grow through meaningful collaboration.
In 2015, CUCollaborate launched a KickStarter campaign and successfully raised the funds to begin development of Credit Union Match, a website that helps consumers find credit unions that they can join.

About the League: The Nebraska Credit Union League (NCUL) was organized in 1934 to serve as an advocate organization for the state's credit unions and their 510,000 members.  For more information about the League LIKE us on Facebook or visit www.nebrcul.org.
Contact: Samuel Brownell
CUCollaborate
Phone: (276) 477-5077
sbrownell@cucollaborate.com
cucollaborate.com